We preserve and promote the heritage of Edgerton as expressed in the literary efforts of native author Sterling North.  We maintain the Sterling North Home and Museum at 409 W. Rollin Street in Edgerton, Wisconsin.
25TH ANNIVERSARY OF THE MUSEUM
The year 2022 marks the 25th anniversary of the Sterling North Home and Museum. 
Each month we're hosting a special event related to the heritage of Sterling North and his books.
Visit our Events page for more information about all the monthly events.
SEPTEMBER
In September we are holding a Raccoon Coloring Contest.  Entry forms available at the Edgerton Public Library and Sterling North Home & Museum, or download the Raccoon Coloring Contest form here.  The deadline for entries is September 23.  The winner will be announced on September 25.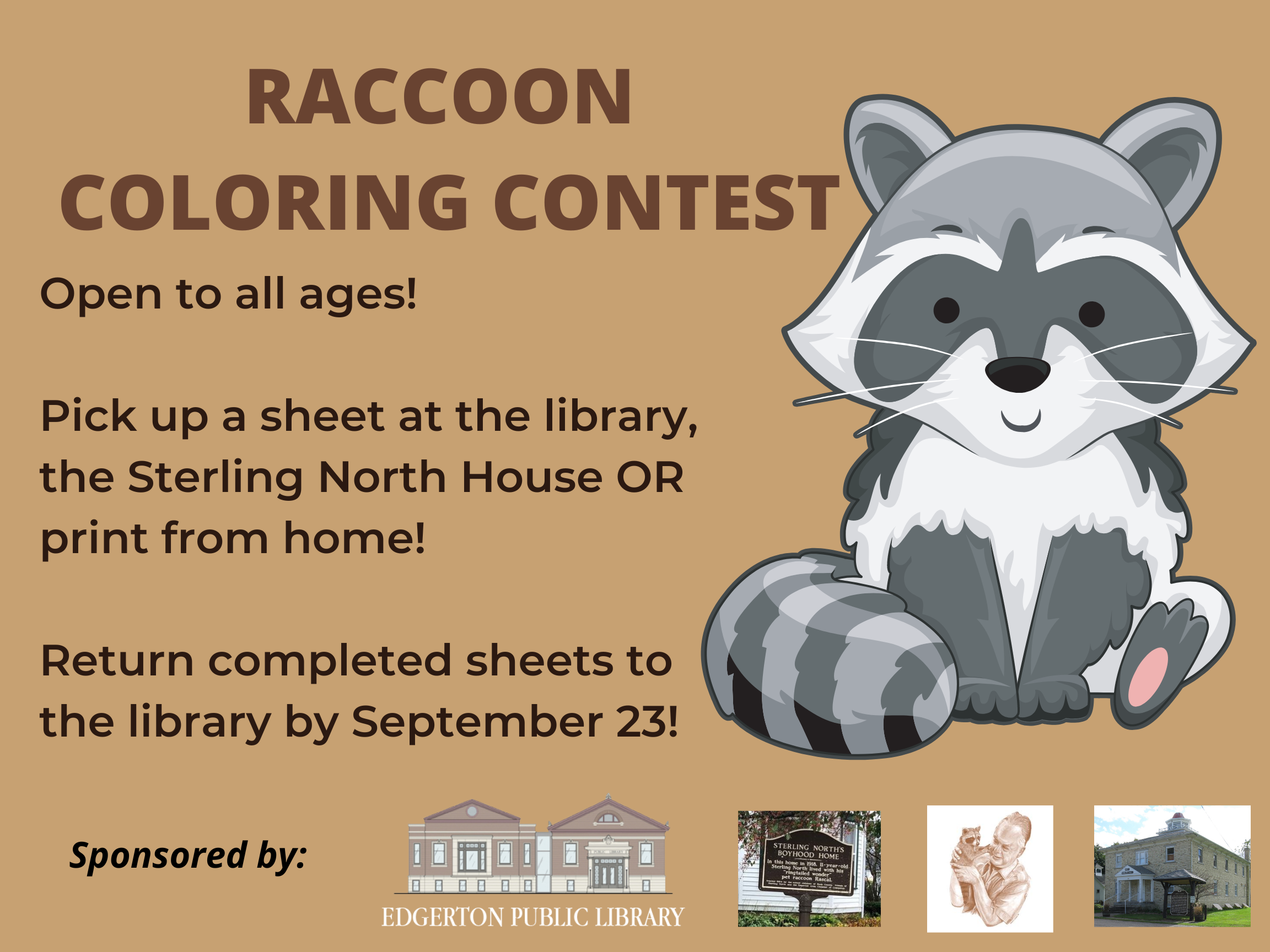 OCTOBER
On October 21 and 22, we'll present a new play "The Life and Times of Sterling North" at the Masonic Lodge at 312 W Fulton Street in Edgerton.  The play was created by Gayle Corcoran Stettler and Isabelle Spike.
Friday October 21 at 7 p.m. is the premiere performance and will be invitation-only.
Additional performances are Saturday October 22 at 10 a.m. and 2 p.m. and are open to the public.
Auditions are open to all.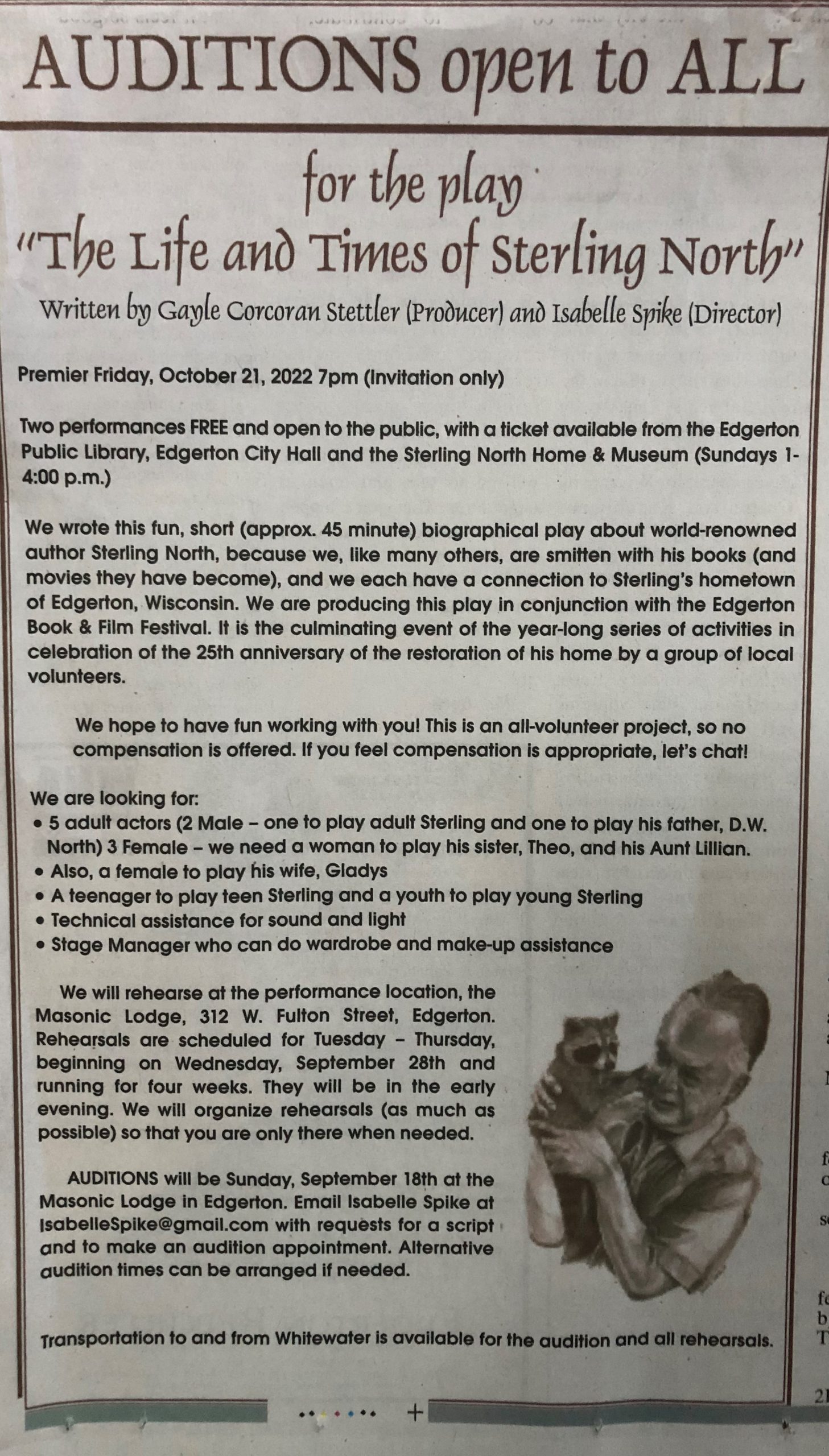 NOVEMBER
On Sunday November 6 at 2 p.m. we'll host the Sterling North birthday celebration at the Museum.
Please note that during these pandemic times, if you are feeling sick or are experiencing any COVID symptoms, please refrain from attending and help us all stay safe.  Thank you!