Sterling was 11 years old when he found Rascal abandoned in a den by Rascal's mother.  Sterling knew Rascal would never survive alone in the wild without his help.  He kept him for one year.
Raccoons language ranges from 13 to 20 meaningful sounds.
It has been discovered that the raccoon has the most acute sense of hearing of any North American mammal.
Sterling as a young teen suffered with Spanish Influenza and later polio.  Doctors thought that he would never walk again.
Sterling built an 18 foot canoe in the living room.
After Sterling graduated from Edgerton H.S. in 1918, he never returned there to live.
Although Sterling studied many raccoons during his lifetime, he never had another one as a pet.
Sterling North wrote RASCAL when he was 57 years old.  (He held on to all of his wonderful memories of his boyhood in Edgerton.)
Sterling renamed Edgerton to Brailsford Junction in his books. He did this to honor his grandmother Sarah Brailsford North.
RASCAL was published in 1963 and was printed into 26 different languages.
RASCAL is as popular in Japan as Mickey Mouse is here in the United States. The Nippon Animation Company made a 52 episode cartoon series in 1977.
RASCAL was made into a movie by Walt Disney in 1969.  Although the story is based in Wisconsin, it was filmed in California.  The movie is still available to be seen through Amazon Prime, Target.com, ebay, and other individual sellers.
THE WOLFLING, a biographical story about his father, was the last book published by Sterling North.
Later in life, Sterling suffered several strokes.  He had to type THE WOLFLING with only one finger.
Sterling passed away on December 22, 1974 at the age of 68. He is buried in Morristown, New Jersey.
Sterling and Rascal would spend hours in the big Burr Oak tree that was in the backyard.
.  Sterling and Rascal spent many hours in this tree enjoying nature.  Sterling said, "We were tree dwellers, my raccoon and I, and we rather wished that we would never have to step foot on earth again!"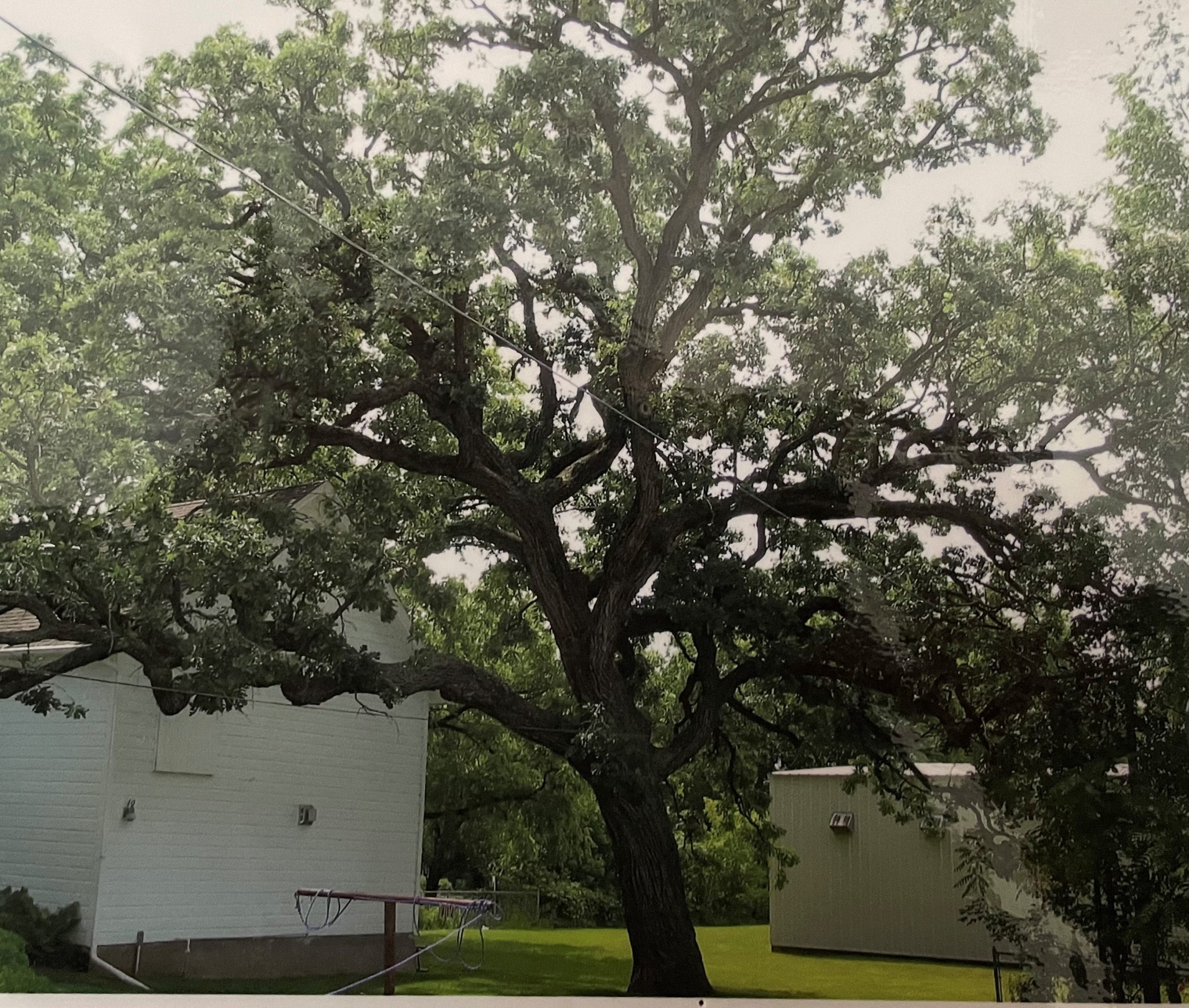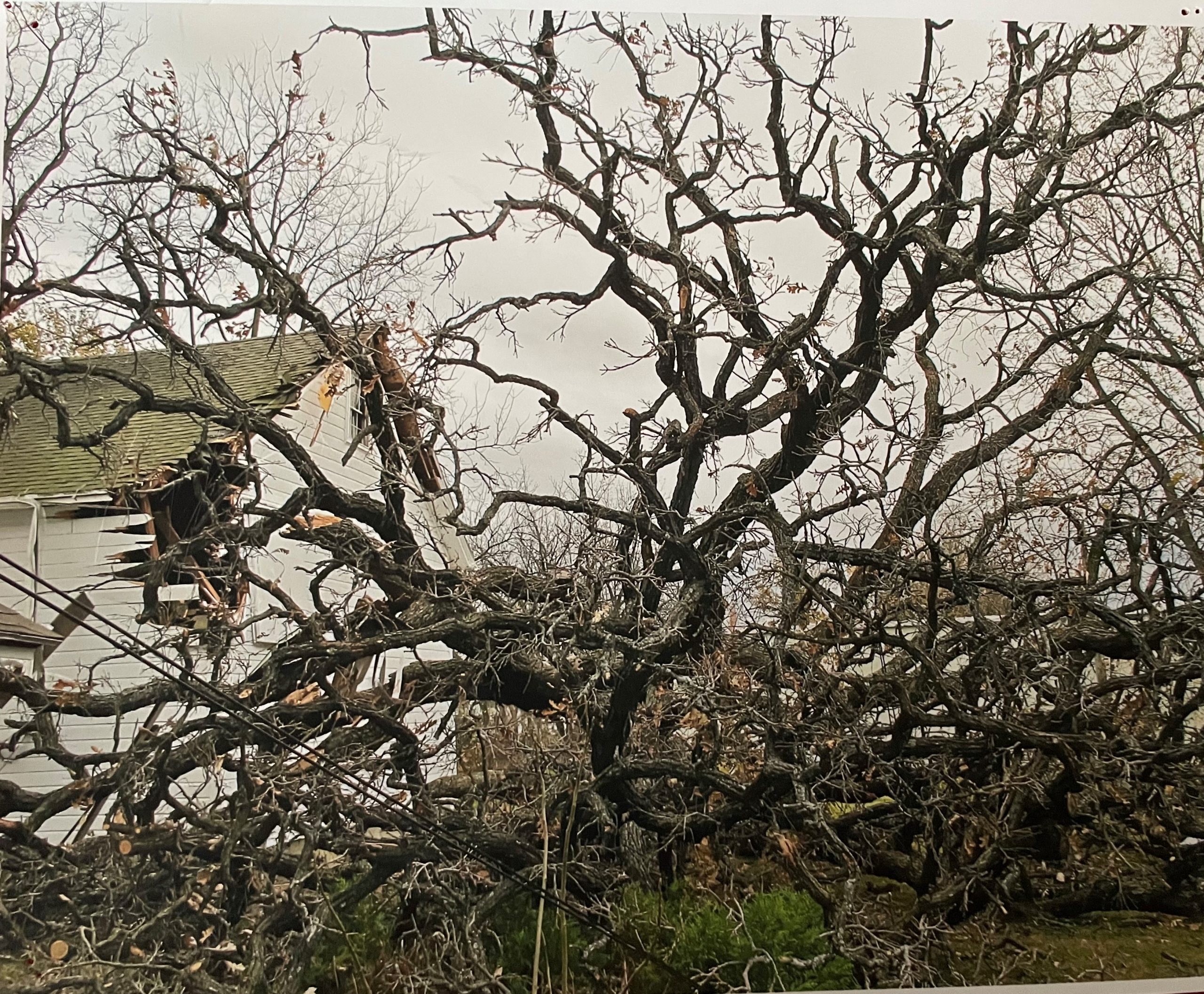 The tree went down in a windstorm back in 2010.  It did damage to the barn.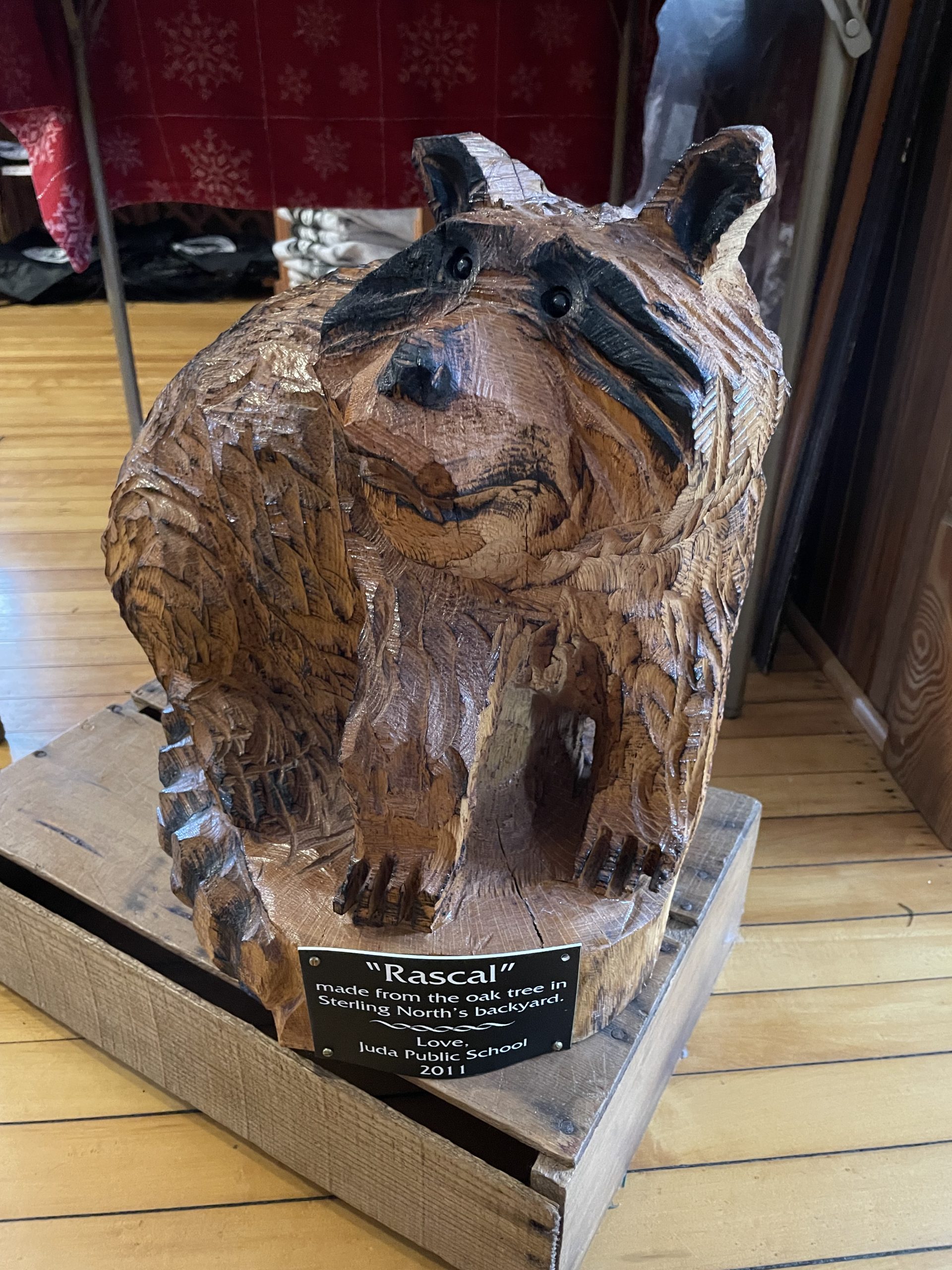 Juda school teachers, Donna Weber-Harms and Lucy Stuckey, had their bus driver take some pieces of wood from the downed tree.  They then had one piece carved into this wonderful raccoon that we have on display.  They had another piece lasered with a raccoon. We're so glad that they helped us keep this part of history.